Chiropractor's Choice Glucosamine Benefits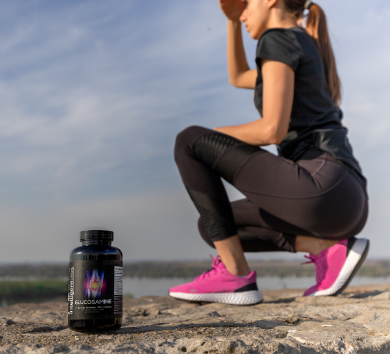 Slow down joint degradation*
Studies show Glucosamine will reduce the rate of collagen (joint tissue) degradation and is most relevant for athletes participating in high-impact sports.
Chondroitin, which occurs naturally in our connective tissues, has been shown to increase joint mobility.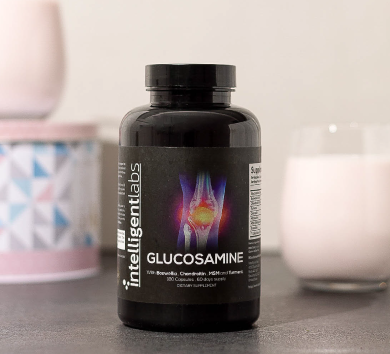 Effective joint pain management*
Boswellia extract (a popular Ayurvedic herb) from Frankincense tree resin provides pain relief to tired joints by reducing inflammatory response.
Studies are demonstrating effective pain management for adults plagued by chronic pain, without side effects.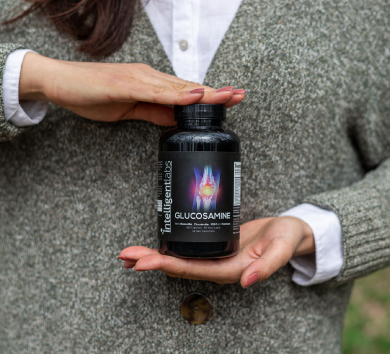 Antioxidant and anti-inflammatory*
MSM, a.k.a. Methylsulfonylmethane, is a powerful antioxidant that inhibits free radical damage to our cells.
Curcumin, a Turmeric compound, is a natural anti-inflammatory that blocks the NF-kB molecule, believed to contribute to many chronic diseases.

The Perfect Combination
Get joint pain relief with our unique formulation: 1500mg Glucosamine + Boswellia + Chondroitin + Turmeric!

All Natural Joint Healing
Chiropractor's Choice Glucosamine combines 8 of the most powerful joint care ingredients available.

Quality Control
This dietary supplement is manufactured at an NSF GMP-certified facility in the United States.

Money Back Guarantee
Love It or 100% Money Back Guarantee. If you don't love our product, simply return it for a full refund.
Why Should I Take Glucosamine??
Our Chiropractor's Choice Glucosamine treats the inflammation and stops pain and discomfort in its tracks. It gives your body the exact formula of glycosaminoglycans and collagen needed to rebuild joints, reduce pain, and increase movement.*
Our Chiropractor's Choice Glucosamine contains 8 powerful ingredients:
+ Glucosamine Sulfate
+ Boswellia Extract
+ Chondroitin Sulfate
+ Turmeric
+ Quercetin
+ MSM (Methylsulfonylmethane)
+ Methionine
+ Bromelain
Our unique formulation allows your body to kickstart its own healing process and rebuild itself from the inside out.*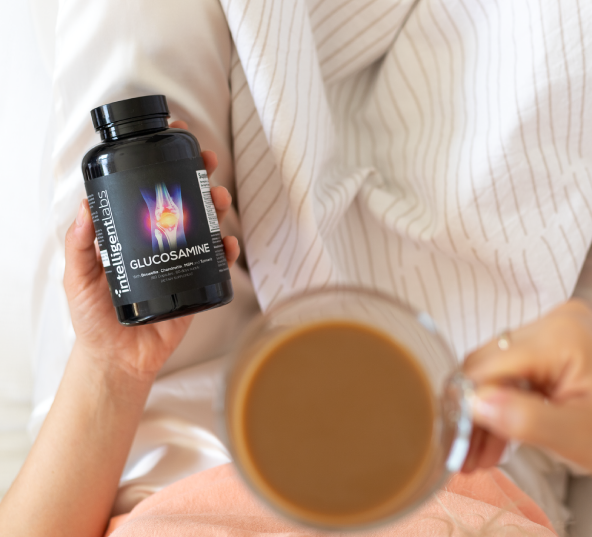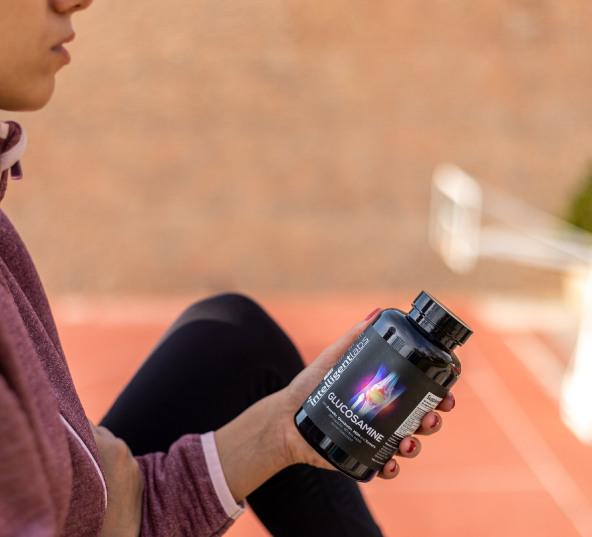 Triple-strength Glucosamine
Each serving contains the triple strength 1500mg dose of Glucosamine.
This amino sugar helps produce and maintain cartilage, the connective tissue that cushions bones against impact.
It also helps support the structure and function of your joints.*
With Boswellia and Turmeric, valued herbs in Ayurveda!
Unique to Intelligent Labs, our Chiropractor's Choice Glucosamine contains both Boswellia and Turmeric, two incredibly powerful anti-inflammatories.
Both have been used in Ayurvedic medicine for centuries to treat arthritis and other health problems.*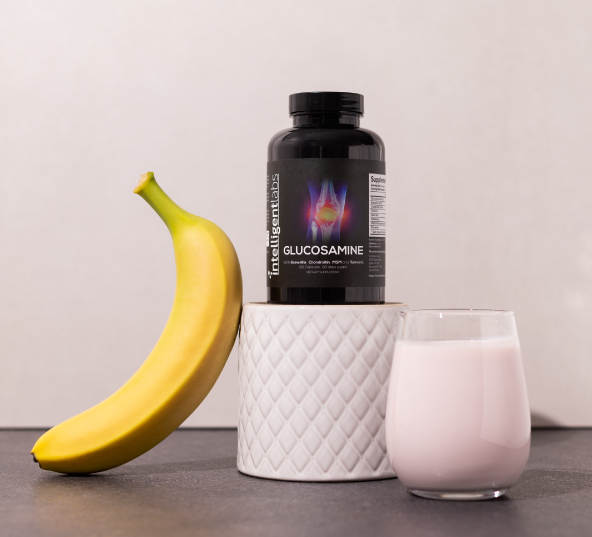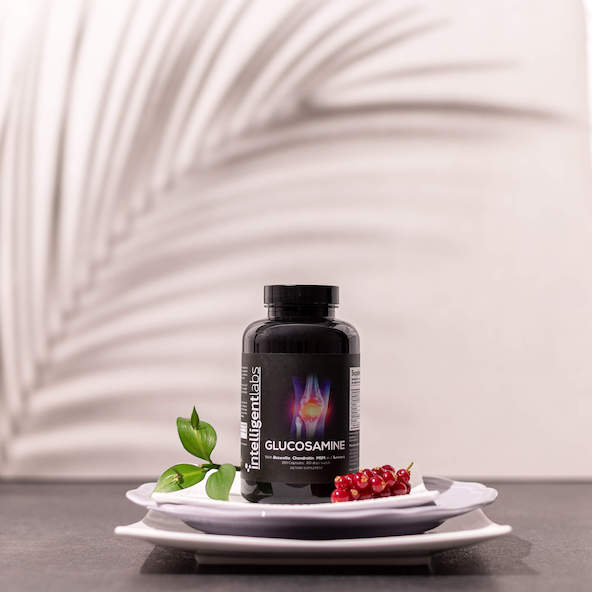 Plus Chondroitin, Quercetin, MSM, Methionine & Bromelain
There's no need to go out and buy these ingredients separately – they've been hand-picked for their anti-inflammatory properties.
Together, they work to reduce inflammation, joint pain, and swelling, so you can continue living your life to the fullest!*
At Intelligent Labs, we use high-quality ingredients to make the best joint supplement in the market! We don't use fillers, artificial flavors, additives or preservatives on any of our health products.
Our Chiropractor's Choice Glucosamine is manufactured at an NSF GMP-certified facility in the United States.