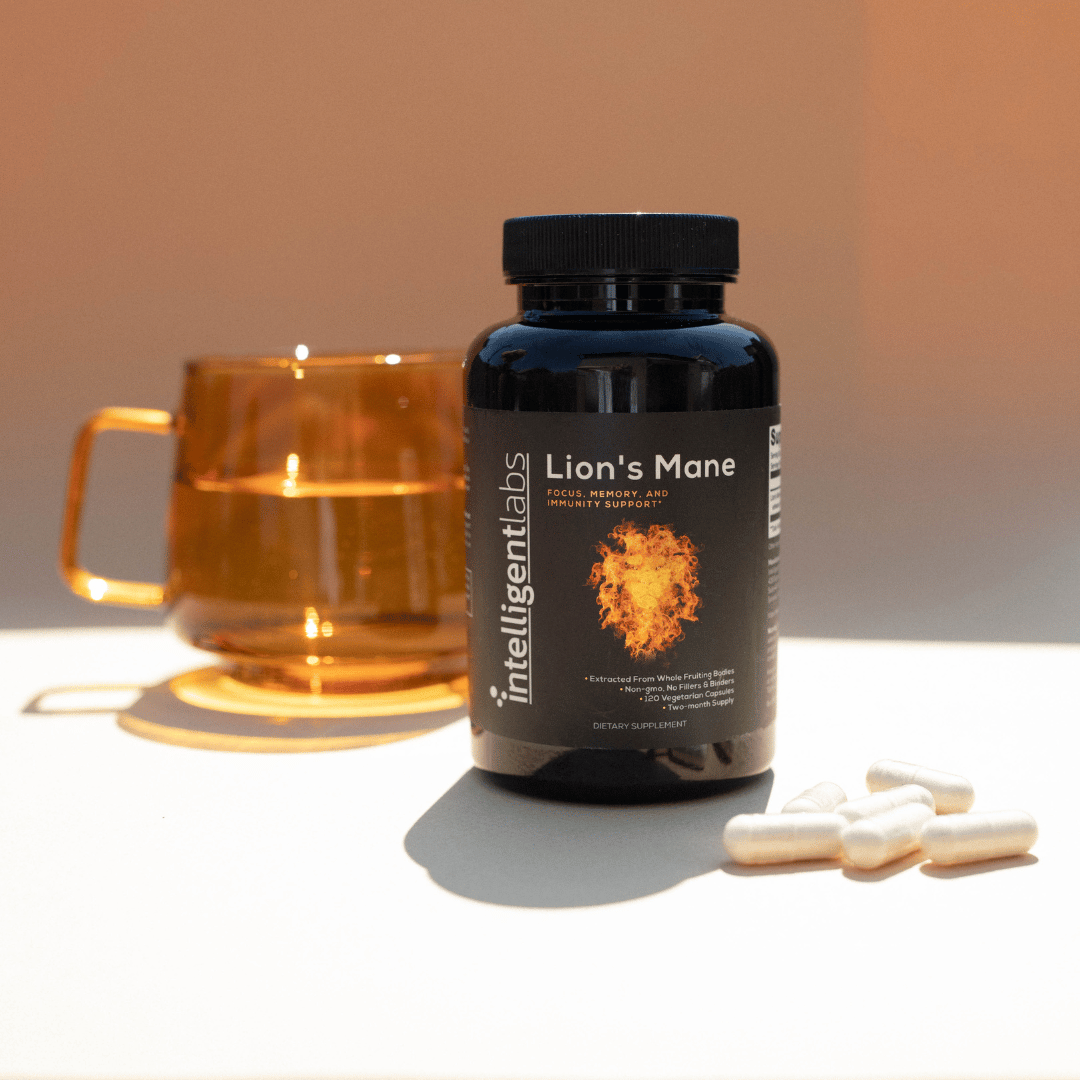 Lion's Mane helps boost memory, focus and mental clarity. Safe and nontoxic, lion's mane may also help improve depression, anxiety, and sleep.
Our Lion's Mane Mushroom Extract capsules can help:
+ Improve cognitive function
+ Elevate concentration, memory, and learning
+ Relieve depression and anxiety
+ Get better sleep quality
+ Promote optimal gut health
+ Improve lipid metabolism
+ Support nerve growth factor (NGF)
+ Manage insulin resistance
Help your brain fire on all cylinders!
Intelligent Labs Supplements
Essential nutrients in the most absorbable forms.
We took care of potency, quality, and science. So you can take control of your health.

Scientifically advanced formulas




No artificial colors
or flavoring
Daily nutrition tips, healthy recipes and a chance to win great prizes. Follow us on @intelligentlabs and use #intelligentlabs to be featured.