Time flies so fast, eh? In just a few days, the land where pines and maples grow will be celebrating its annual Thanksgiving holiday. In this blog post, we'll be sharing some healthy Thanksgiving recipes you and your loved ones will enjoy. Best of all, these recipes are all low carb so everyone can enjoy the feast without the guilt!
There are lots to celebrate this year. The return to "normalcy" after all covid travel restrictions are finally lifted is an important milestone for Canadians. Families who have been forced apart by the pandemic will finally be able to celebrate together in person! There's no better way to spend Thanksgiving than by enjoying a healthy feast and creating happy memories with your favorite people in the world.
That said, your family's probably already got a special Thanksgiving turkey recipe that's been handed down from generation to generation, so we'll skip that one, eh? Let's move on to the first recipe on our list:
Thanksgiving Recipe #1 – Pumpkin pie with homemade puree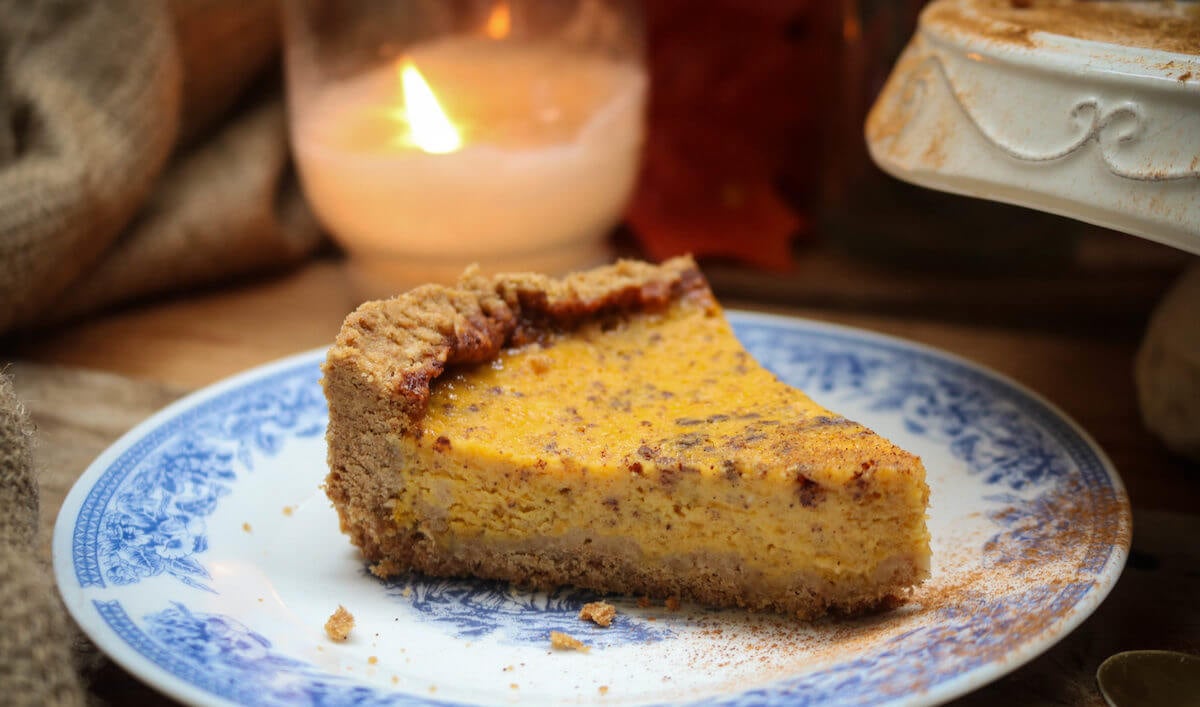 No. of servings – 8
Prep time: 1 hour
Cook time: 1 hour and 10 mins
Total time: 2 hours and 10 mins
Pumpkins abound this time of year and Thanksgiving won't be complete without this dessert staple! The recipe we've concocted is for making the entire pie from scratch – the crust, filling, and puree.
You do need to set aside a couple of hours to make the whole thing. But if you've got family over, don't be shy and ask them to lend a hand! After all, cooking together is a great time to catch up and reminisce about old times.
Thanksgiving Recipe #2 – Guilt-free cranberry sauce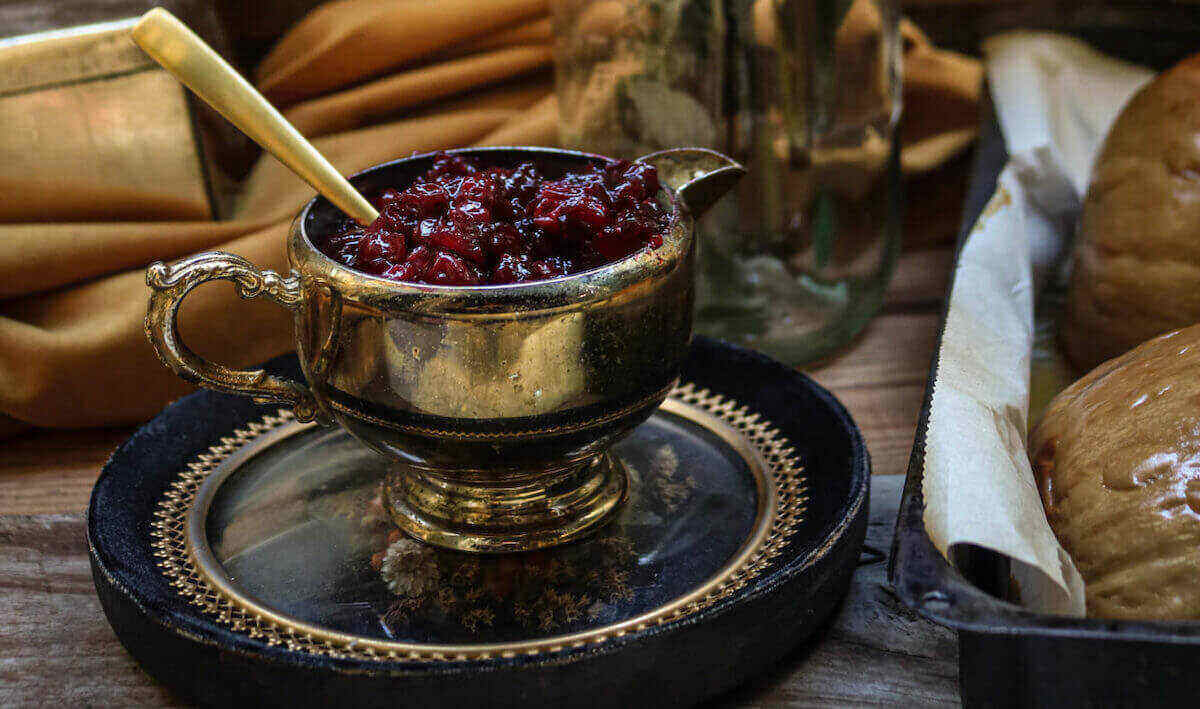 No. of servings – 4
Prep time: 5 mins
Cook time: 15 mins
Total time: 20 mins
Cranberry sauce on turkey – is there a more iconic duo? You can buy ready-made cranberry sauce at the store, or you can follow our easy recipe to make it from scratch. If you can spare 20 minutes of your time and get your hands on some (preferably) fresh cranberries, then try making this delicious sauce from scratch!
This sauce is so good that you may want to make a large batch in advance. It's perfect for pairing with other types of meat, too. Also, if you end up with some leftover turkey the following day, you can make sandwiches and use the cranberry sauce as a sweet, guilt-free filling!
Thanksgiving Recipe #3 – Super creamy spinach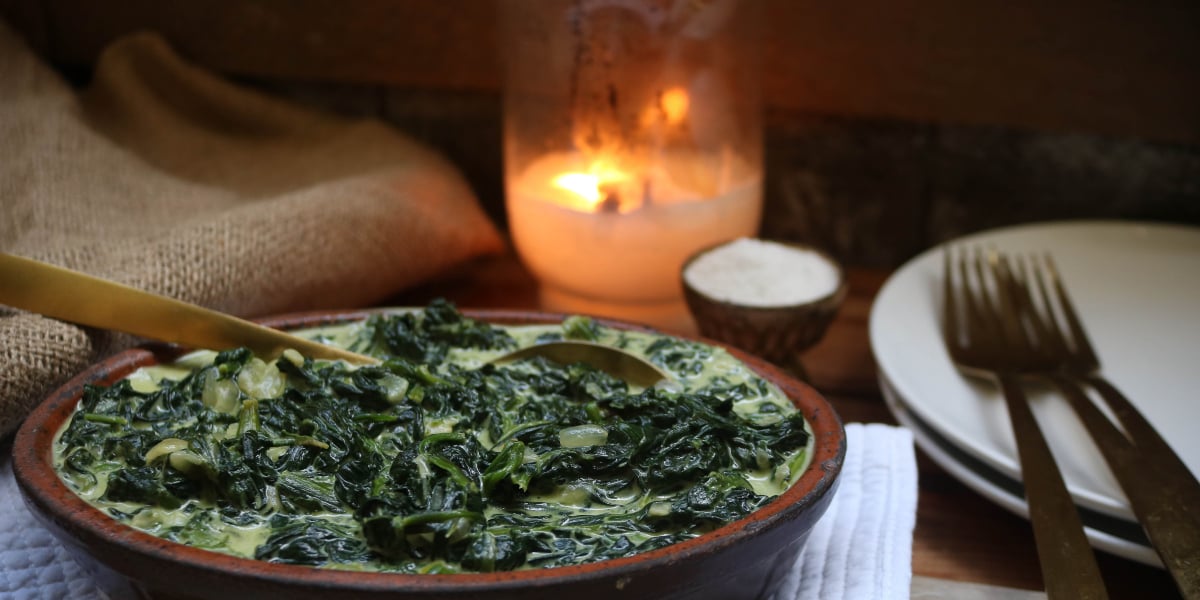 No. of servings – 4
Prep time: 10 mins
Cook time: 10 mins
Total time: 20 mins
Try our low carb and very creamy spinach recipe. It's healthy, nutritious, and perfect as a side dish for Thanksgiving dinner. Fresh spinach is ideal, but frozen or canned spinach will do if you can't find any. You will need to adjust your preparation technique though to ensure excess water is removed before cooking. Fortunately, spinach does grow in Canada, so you may be able to get your hands on fresh leaves!
Thanksgiving Recipe #4 – Keto-friendly mashed cauliflower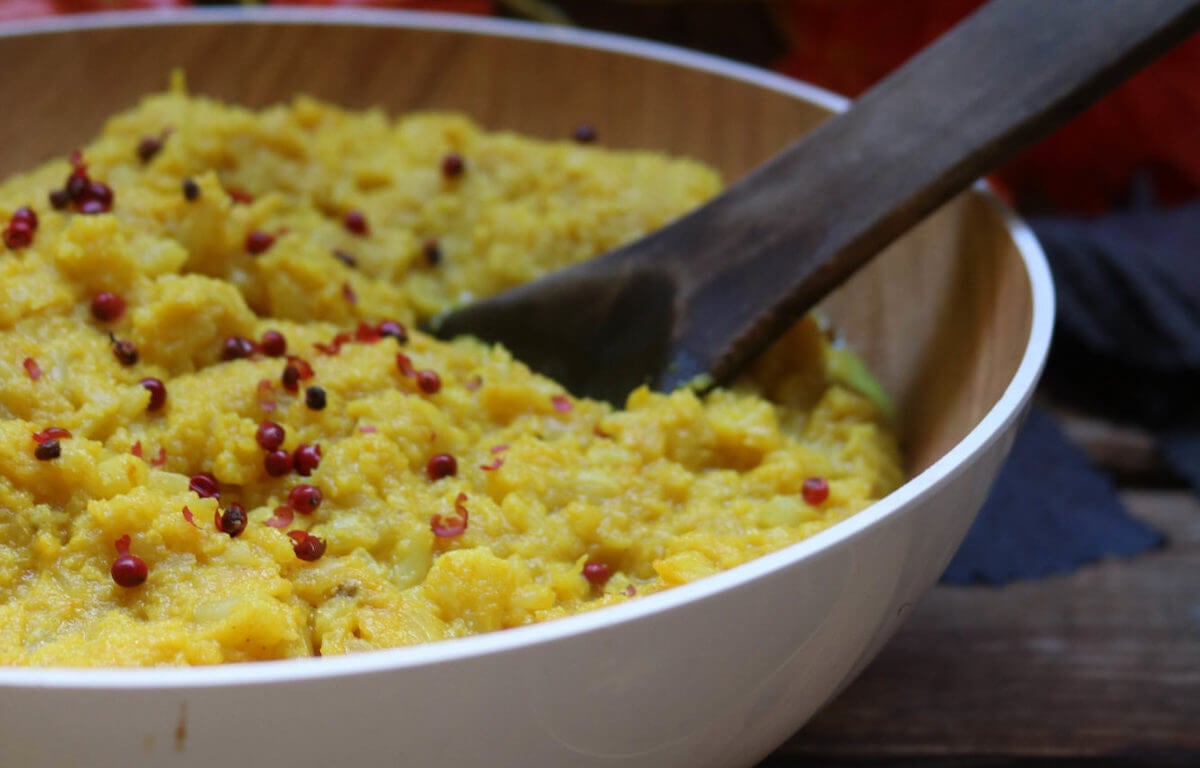 No. of servings – 4
Prep time: 10 mins
Cook time: 15 mins
Total time: 25 mins
This is one of our favorite healthy Thanksgiving recipes. It's a healthy, keto-friendly twist on good, ol' mashed potatoes. If you're wondering how cauliflower stacks up against the "original" potato version, you might be surprised. Flavor and texture-wise, this recipe can pass as the real thing (this is honest feedback from those who've tried the recipe). It's a must-have side dish for Thanksgiving dinner, especially if you've got guests who are trying to limit their carb or sugar intake.
Final thoughts
Creating happy memories with family and friends this Thanksgiving holiday should be at the top of every Canuck's to-do list. Canada is absolutely gorgeous in autumn when the leaves change colors to shades of red, orange, yellow, and brown. If the weather permits, set up your Thanksgiving feast outdoors. Enjoy the food, the view, and of course, the company on this special day!