Liposomal Vitamin C Benefits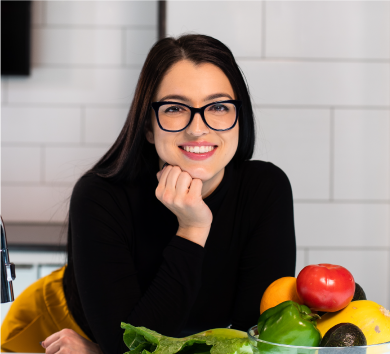 Promotes healthy immunity*
Getting sick easily is a sign of poor immune health. To boost your immune system, take our Liposomal Vitamin C!
Vitamin C is also a powerful antioxidant that not only protects you from free radical damage, but it even regenerates vitamin E, another potent antioxidant.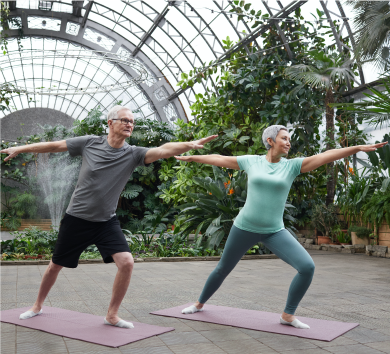 Less fatigue & more energy
Complete everything on your daily to-do list. Reach your fitness goals. And take your active lifestyle to the next level..
Vitamin C can reduce your tiredness and fatigue levels, as well as give you an energy boost. Do more and achieve more with our Liposomal Vitamin C!
Collagen production booster*
By supplementing with our high dose and high absorption vitamin C, you're helping your body produce more Collagen.
Collagen production is key to radiant skin, lustrous hair, thicker nails, healthy teeth and gums, stronger bones and joints, and overall good health!

Bioactive Vitamin C
We use liposomes made from coconut oil and sunflower lecithin to transform vitamin C into a bioavailable nutrient.

Suggested Dosage
Take 1 capsule 2x daily, preferably with a meal such as breakfast or dinner. Each bottle is good for 90 servings.

Quality Control
Manufactured at an NSF GMP-registered facility in the United States. Third-party testing publicly available.

Fair Return Policy
If you don't love our product, simply return it for a refund within 30 days (conditions apply).
Why Should I Take Liposomal Vitamin C?
Vitamin C is a nutrient that's vital to our very existence. But our bodies can neither produce nor store this vitamin. Regular intake from either vitamin C-rich food or dietary supplements is necessary. Taking our Liposomal Vitamin C will help you take advantage of this essential vitamin's many scientifically proven health benefits:
+ Healthy immune system function, including after extreme physical exercise*
+ Collagen formation for normal function of skin, teeth, bones, gums, cartilage, blood vessels, and more*
+ Protection of DNA, proteins, and lipids from oxidative damage*
+ Regeneration of Vitamin E (another antioxidant)*
+ Reduction of fatigue and energy production*
+ Contributes to normal psychological and nervous system function*
+ Absorption of non-haem or plant-based iron*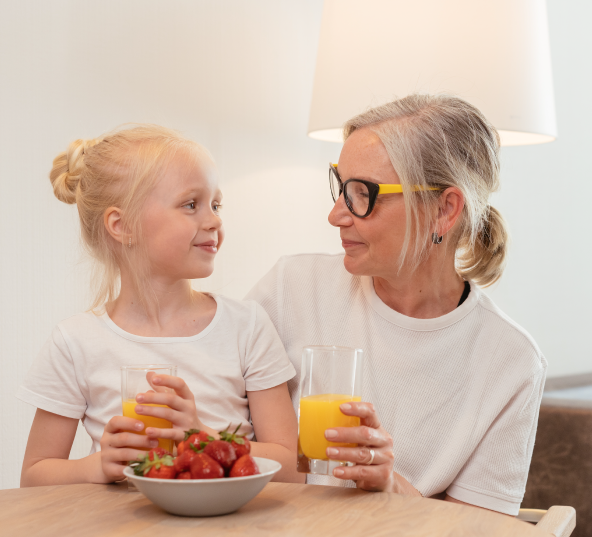 Stable Vitamin C
A significant chunk of "regular" vitamin C pills end up as waste because of limited bioavailability. It's also naturally water-soluble so it degrades easily when exposed to heat, light, and air.
By inserting vitamin C molecules inside liposomes, we transform ordinary vitamin C into a stable nutrient!
Our Liposomal Vitamin C's formulation significantly improves this nutrient's chances of making its way into the gut and being distributed to cells that require it.
Liposomes Are The Key
Our liposomal phospholipid complex is made from coconut oil powder (50% MCT or medium chain triglycerides) and sunflower seed lecithin. This mimics the phospholipid bilayer that forms part of our 20 trillion cells.
Liposomes not only protect the vitamin C stored in its center, but they also protect your stomach from this nutrient's natural acidity.
There's less risk of stomach upset, cramps, gas, and bloating – all common side effects of regular ascorbic acid pills.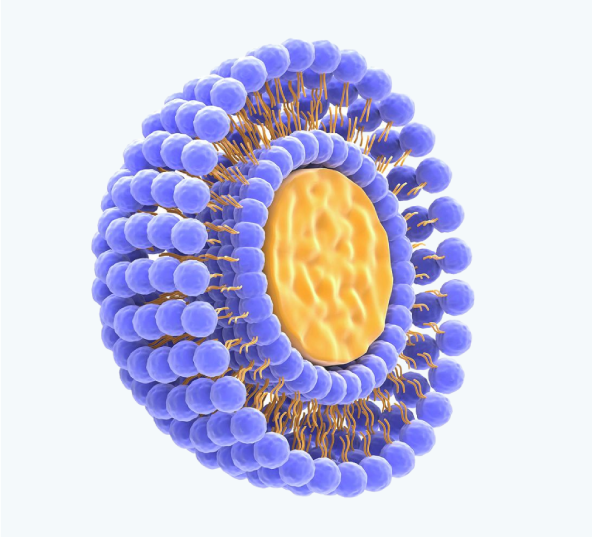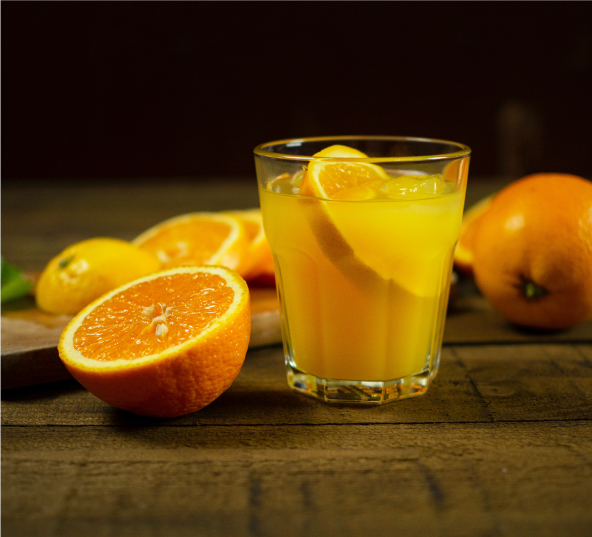 100% Premium Ingredients
We use zero artificial ingredients, flavors, preservatives, colors, and binders to keep our Liposomal Vitamin C as pure as possible.
Our supplement is also vegan and vegetarian-friendly, so everyone can enjoy them!
At Intelligent Labs, we use high quality ingredients to make the best liposomal glutathione in the market! We don't use fillers, artificial flavors, additives or preservatives on any of our health products. Our Intelligent Labs Liposomal Glutathione is manufactured at an NSF GMP-certified facility in the United States. We have 3rd party, independent, lab testing reports available which shows our supplement is exactly as described.












NO CHEMICAL PRESERVATIVES
Serving size: 2 capsules
Servings per Container: 90
Ingredients: Vitamin C Complex (Ascorbic Acid 967mg, Ascorbyl Palmitate 33mg), Phospholipid Complex 33mg (Coconut Oil Powder standardized to 50% Medium Chain Triglycerides, Sunflower Seed Lecithin)
Other ingredients: Hypromellose (Capsule), Microcrystalline Cellulose
This Product Contains No: Animal Derivatives, Magnesium Stearate, Artificial Flavors, Preservatives, Gluten, GMO
CAUTION: Consult your physician if you are taking medications, or have any medical condition.
Keep out of reach of children. Do not use if seal is damaged or missing. Please do not eat the enclosed packet. Store in a cool and dry place. Avoid excessive heat. Tighten cap when not in use.
FREQUENTLY ASKED
QUESTIONS
Who should take our Liposomal Vitamin C?
Almost everyone, really. We need vitamin C daily because we can neither produce nor store it in our bodies. If you're not getting enough vitamin C from food, then supplementing with our product is the way to go.
What's the recommended dosage?
For normal daily use, i.e. you're not experiencing any viral infection currently, we recommend taking our Liposomal Vitamin C two times daily, one capsule at a time. For instance, take one capsule at breakfast, another at lunch or dinner. This spreads the dosage evenly throughout the day and prevents unnecessary waste. The body will only use the amount it needs; anything in excess is flushed out in the toilet.
Is it safe to take more than 3 capsules a day?
The upper tolerable limit for Vitamin C is 2000mg daily (equivalent to 4 capsules). If you need to take more than this amount, we highly suggest you speak with a medical professional first.
What's the dose of active vitamin C in each capsule?
Each of our Liposomal Vitamin C 500mg capsules contain 483mg of active Ascorbic Acid and 17mg of active Ascorbyl Palmitate.
Do I need to take these with meals?
Yes, we recommend taking our high potency vitamin C with meals that contain fat. This is because liposomes are fat-soluble, meaning fat in the food will help promote better absorption of the vitamin.
What's the difference between Ascorbic Acid and Ascorbyl Palmitate?
Both ascorbic acid and ascorbyl palmitate are forms of vitamin C. Ascorbic acid is water-soluble while ascorbyl palmitate is fat-soluble. Both are potent antioxidants and free radical scavengers.
How to maximize the effects of Liposomal Vitamin C?
Living a healthy lifestyle is important to make the most of vitamin C's amazing benefits. In addition to exercising regularly, getting good quality sleep consistently, and eating a healthy diet, do consider cutting back on habits that contribute to oxidative stress (e.g. smoking and drinking alcohol).
What happens if I stop taking the supplement?
Your vitamin C levels may go down. To ensure optimal levels, make sure you eat plenty of vitamin C-rich foods.
How to properly store this product?
Our Liposomal Vitamin C immune support capsules are more stable and do not degrade quickly like regular, water-soluble vitamin C. To ensure your supplement's longevity, however, please observe the following best practices:
Store your bottle in a cool and dry place (not the fridge though as this can cause moisture to build up inside).
Avoid excessive heat and direct exposure to sunlight.
Tighten cap when not in use.
Do not remove the desiccant packet inside.
Keep out of children's reach.
Is it safe to take long term?
Yes, it's safe to take our Liposomal Vitamin C long term. The body will only use the amount it needs, anything in excess gets flushed out as waste. This is why daily intake of vitamin C is necessary for everyone.
Who shouldn't take this product?
Anyone with kidney disease, hemochromatosis, undergoing radiation treatments, or taking statins should avoid vitamin C supplements.
Any possible side effects?
Vitamin C is generally considered safe and non toxic. But excessive intake may still lead to abdominal cramps, gas, diarrhea, bloating, nausea, headache, fatigue, and flushed skin.

These statements have not been evaluated by the Food and Drug Administration. This product is not intended to diagnose, treat, cure, or prevent any disease