It's trick-or-treat time! Today, you're in for a treat – we've lined up several recipes for delicious and healthy Halloween party desserts. These recipes take ten minutes to a couple of hours to make. To sweeten up the deal, we've also thrown in a bonus Halloween drink recipe that your guests will love!
Recipe #1 – Halloween Carrot Cake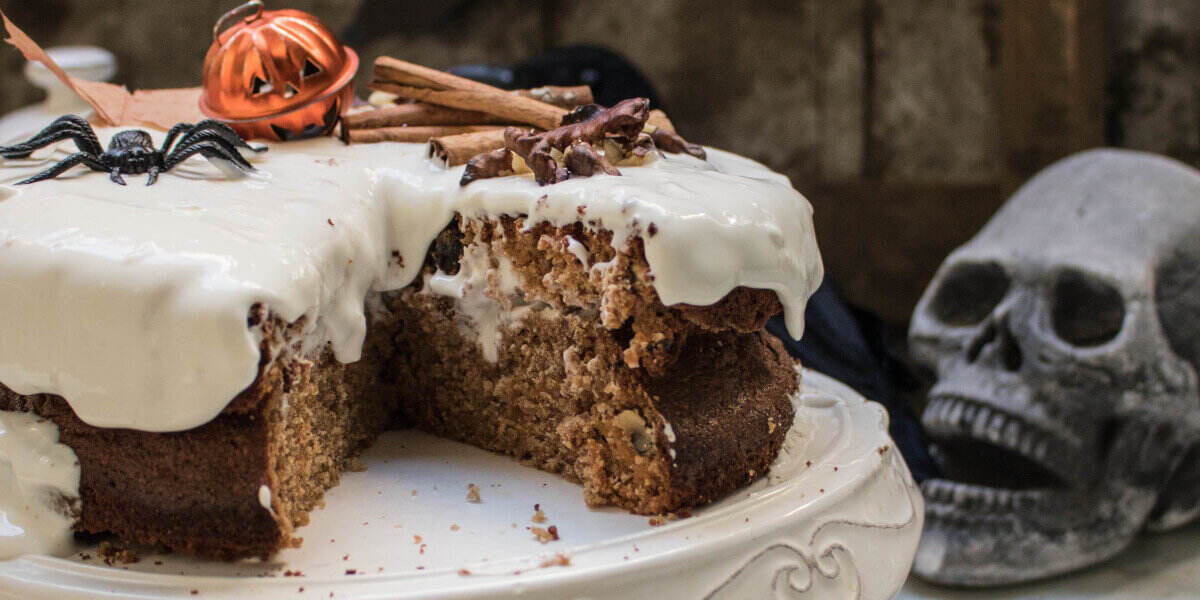 No. of servings – 10
Prep time: 15 mins
Cook time: 50 mins
Total time: 1 hour and 5 mins
This carrot cake recipe proves that keto cakes are just as delicious as regular ones. Plus, it only takes a little over an hour to make. You will love the full-fat frosting, which is made from cream cheese and heavy whipping cream. It adds a ton of creamy goodness every time you take a bite of this healthy Halloween party dessert!
Pro tip: Follow the bonus tip in step 4. Adding an extra layer of frosting in the middle can transform your carrot cake from a good cake into a crowd-pleaser!
Recipe #2 – Sugar-Free Cheesecake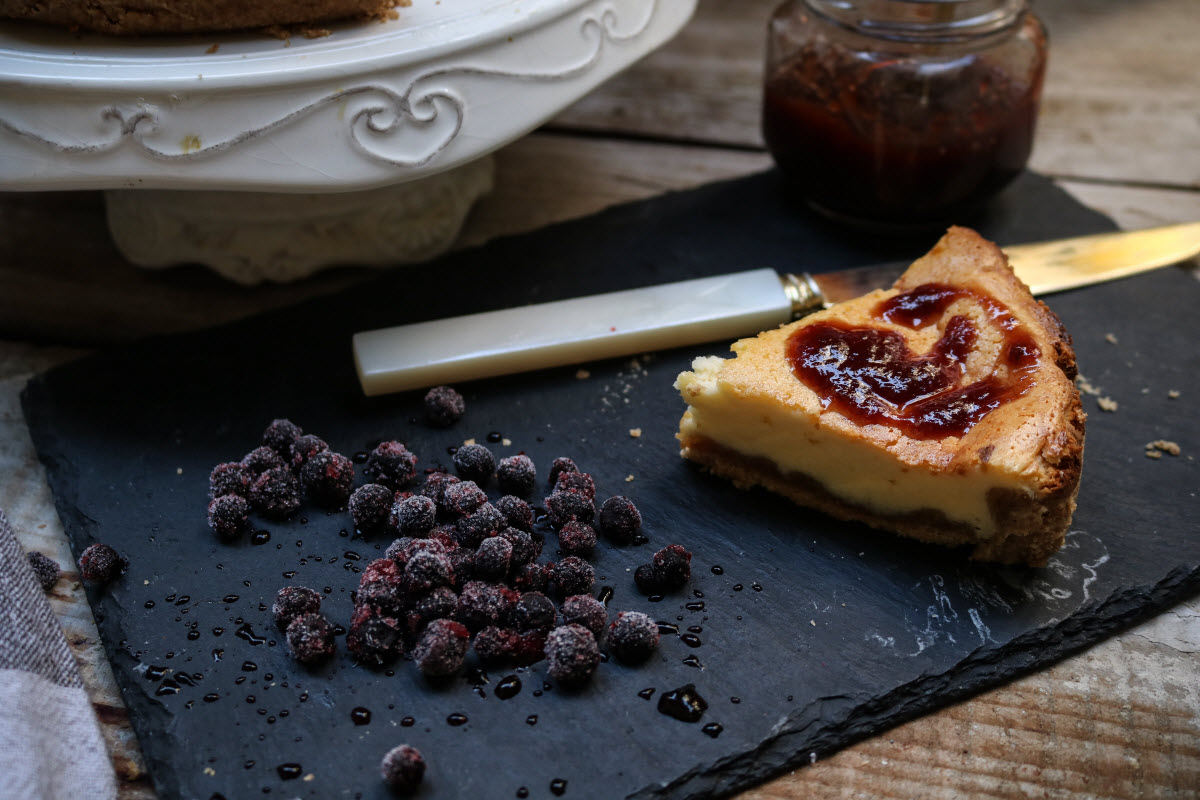 No. of servings – 8
Prep time: 10 mins
Cook time: 60 mins
Total time: 1 hour and 10 mins
Who doesn't love cheesecake for dessert? Unfortunately, regular cheesecake recipes are chock full of carbs and can blast your blood sugar levels off the charts! Well, now you can enjoy our sugar-free recipe without the guilt – and sugar – killing you.
Pro tip: Kids will love the sugar-free jam (check step 4 in the recipe). But it's totally optional, especially for guests keen on watching their sugar intake.
Recipe #3 – Pumpkin pie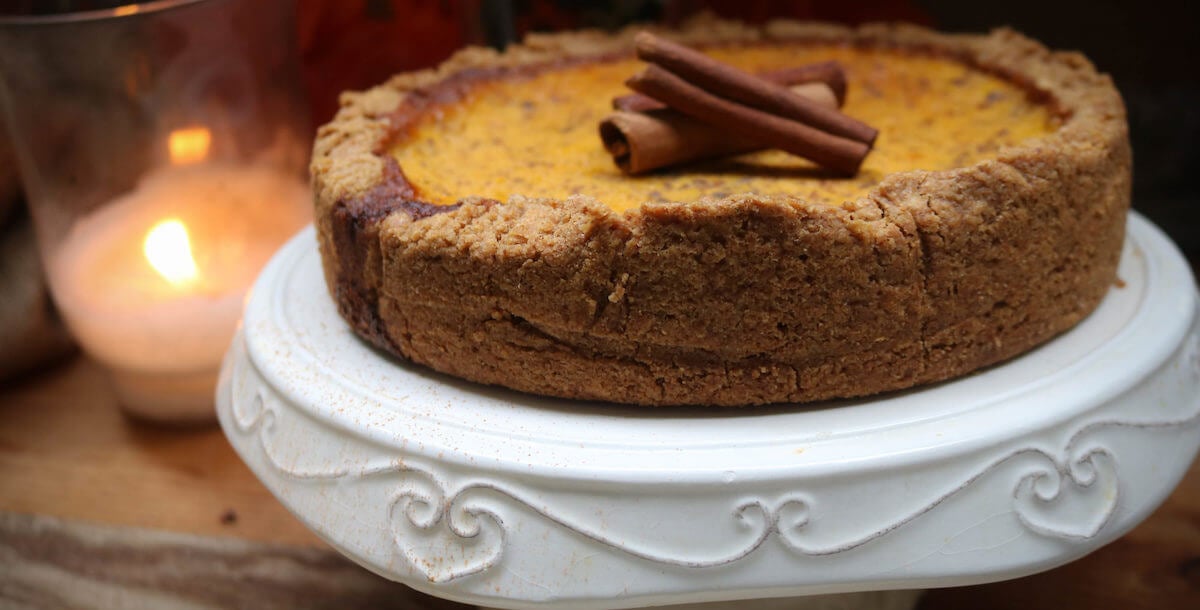 No. of servings – 8
Prep time: 1 hour
Cook time: 1 hour and 10 mins
Total time: 2 hours and 10 mins
Who said pumpkin pies should only be eaten at Thanksgiving? Well, we're still in the middle of pumpkin season and these fruits aren't going to eat themselves. So, let's cut them up and serve them for healthy Halloween party desserts, shall we? Making pumpkin pie from scratch can be grueling, but you can turn it into a fun family activity!
Here's how:
Gather everyone in the kitchen and divide the pie-making tasks. For instance, have someone remove seeds from the pumpkin. Then get someone else to scoop out the pulp. You can also ask the strongest person in the room to squeeze out excess pumpkin juice. And so on! When the pie is ready to be served, everyone will be wolfing down their share happily, knowing they helped make it!
Recipe #4 – Raspberry and Pistachio Brownies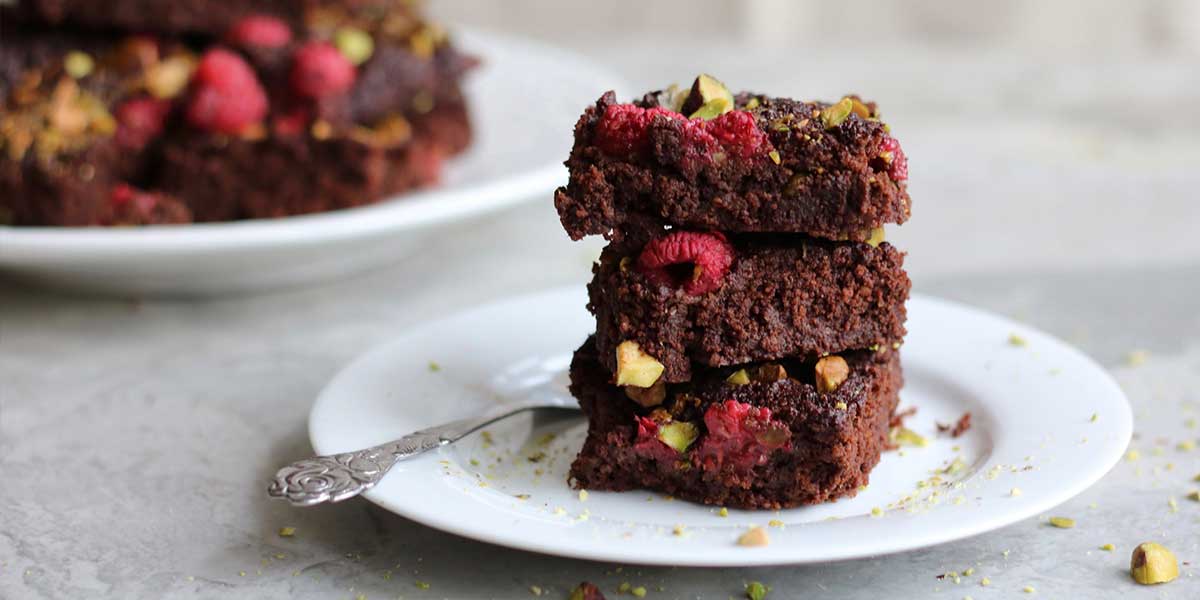 No. of servings – 15
Prep time: 5 mins
Cook time: 25 mins
Total time: 30 mins
It's hard to go wrong with this recipe. Even total newbies can make this healthy Halloween dessert in half an hour. The raspberries and pistachios add flavor and color to an otherwise unremarkable chocolatey-brown (hence the name brownie).
Pro tip: Fresh raspberries are best, but if you use canned or frozen raspberries, make sure excess water is removed. Nobody wants to munch on soggy brownies!
Recipe #5 – Dark Chocolate Clusters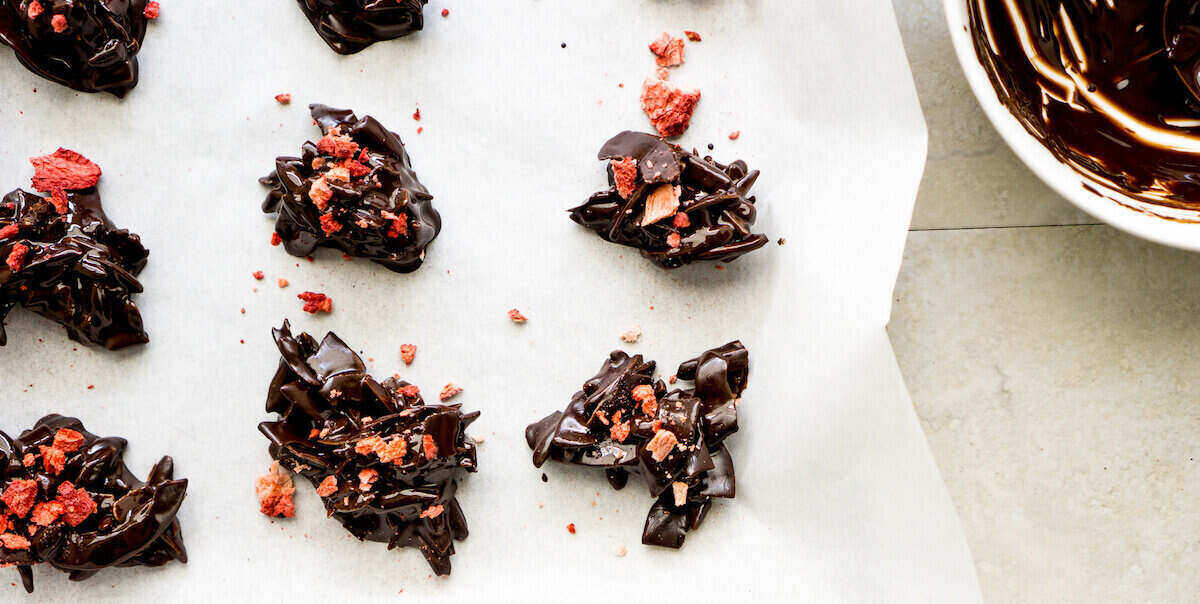 No. of servings – 10
Prep time: 5 mins
Cook time: 5 mins
Total time: 10 mins
This dessert is sure to be a crowd favorite! Well, depending on who your crowd is… If they're mostly kids, you want to use less bitter chocolate (e.g. milk chocolate bars). But if they're health conscious, then use at least 70% dark chocolate.
Pro tip: Try mixing different nuts with the chocolate. If you've got extra raspberries from recipe #4 above, you can chop them up into tiny pieces and sprinkle them on the chocolate clusters.
Bonus Halloween Drink Recipe: Pumpkin Spice Latte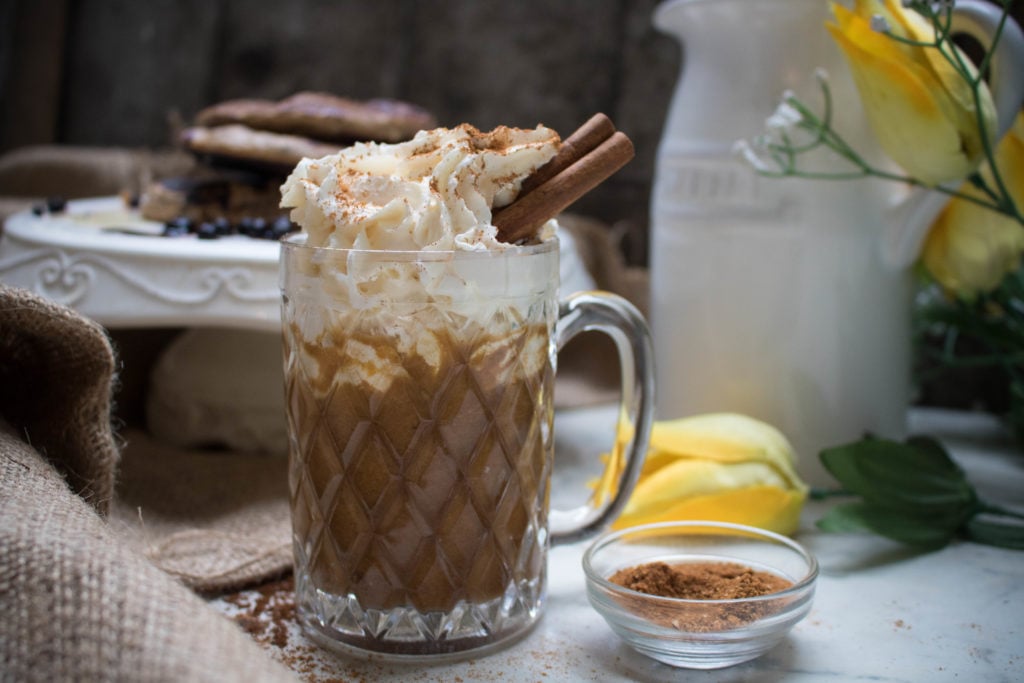 No. of servings – 2
Prep time: 5 mins
Cook time: 10 mins
Total time: 15 mins
Got some more pumpkins lying around? Well, let's put them to good use! This pumpkin spice latte recipe is great for pairing with the healthy Halloween desserts we've shared above. The latte is so good that you may want to make several batches in advance, especially if you invite coffee lovers over!
Final thoughts
There's no shortage of candy and sugary treats on Halloween. But now that you know that healthy Halloween desserts and treats do exist, you can fight off unhealthy sugar cravings.
Need ideas on what else to do during the gorgeous fall months? Check out these outdoor fall activities that your whole family will enjoy!